selseme babi maken menjdi jadi da skang ny....gasenye da nuc 1 melake merebak
cepat gile virus ny merebak
x paya pggel h1n1...straigt to de point jew kn sng..
ihihi..

suke la babi2 skang...nem dowg selalu ditygkan kat tv..bkn kat Malaysiye je..
tp 1 duniye beb..uhuhu
if kowg nuc tawu or mmg da tawu...selseme babi da ade lagu da skang beb..
mcm2 media ny ek
kowg dengo le sndri keh
mule2 yg ak dengo,kym..kolej kkgh ak kne selseme babi...
pastu ak dengo membe rumet ak lak da cuti...bdk upm....
last2 smlm kecoh kat u ak,sume bdk kne gy check h1n1 ...wajib katenye...kaka
da r ak br balek outing smlm...tmn rumet ak uroskn mara sambel beli beg tok laptop..
bile sampy je kat micet,tros gy anta borg mara...
smpy2 je kat syitu kounter da nuc tutop...
da r pnt gile ny siyot..

akak 2 ckp...dtg 2.30 nnt keh...jap lg de event...
ak da cuak....seb bek rumet ak kate,
akak..kotowg da check da artu tggl bape dokumen je x lgkap ny..
if ak sowg je,mst ak da bla da..ehe..seb bek de dye...

syukor ak mara nye hal da selesai...
pastu kitowg kuwa je dr dewan serbegune 2...nmpk ramai gile bdk2 berator nuc check h1n1
egtkn x wajib,so gn cpt kitowg balek nuc nek room...nuc santap kfc yg kitowg borong td...
lapo gile time 2 beb...

smpy je kat bilek....landing time la dlu kn...tp x smpy lime minet,ak da stand up balek...nuc
melahap ny...
syedap gile ayam kfc tu....(sbb lapa agknye)ihiii
epi gile perot da terisi..

time nga menikmati food ak,tibe2 de announcement soh sape2 x gy check h1n1 lg...
kne pegi time tu gak.....nuc tekuar jantong ak sbb teprnjt....syiak tol..
kaco da0n je org nuc mam...
saket ati tol le...

br je nuc rehat2...kol 2 t da r de kelas.!!!..huh...sabau jela!!!
so sebab mls t de prob mndtg lak so ak gy r gn rumet ku ke medan check h1n1 tu..
kat dpn library..jaoh gak if bejln kaki dr asrama puteri tu...
mau satu hari satu mlm br smpy if bejln cmni..ehehe(ngarot je)
ak pon jln le gn rumetku ke sane dgn x bape nuc eklas...ehe

uh...bepeloh da...n ('ketiba'<===bhase kod) da pon..uh rimasnye...

smpy je citu...,,,kne check temperature kat dahi...ak gase diriku da jd brg kat
mahkote parade la pulak...pas tu kne tules nem pulak...aduish..mcm2...
nga ak berator, de sorg makcik ke sape nta yg jage kounter ckp
makcik: eii...ko ny yg kne quarantin lame aritu kn?da oke kew?smbel tunjok ak.
aku:

(betol ke x makcik ny?)<===dlm ati.. makcik: tol la ko yg kne aritu kn? aku: bile mase lak?sambel seny0m x eklas..

.n ter0s tegelak gn rumet ak(cover nga bengang actnye)
cam syiak nye makcik..mandai jew..atau...mmg de mudax muke cam ak kne kot...x
tawu ar...wallahualam..uhuhu..tp muke ak mmg familiar r
if kowg de nmpk muke cm muke ak ni kat mane2...jgk pk 2 ak keh..ahaha
maybe 2 kemba yg ke 21 kot...wihiiii...
pastu gy r balek room balek...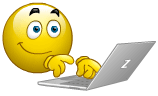 dok skodeng laptop r pe agy...
tp...x puwas ati tol wifi x dpt....pnt ak skodeng...
uhuhu....tepat kol 2 ak da smpai da dpn lab chl 2b...
de lab physical chem..uhuh...
besh r gak...kos wat by group even de gak membe in group x compromise..tp lntk le dowg..
jnji siap gak xperiment tu..uhuhu..
patot kol 5 br abes...tp coz siap awl...,dptle balek awal...kikiki...
paz tu balek rum agy siap2 nuc gy co-q lak...ak masok rkn masjid tu...pazni ptg da xde...khamis
mlm jumaat dr kol 7-9....xpela
dpt tmba pahale ak...kikiki

2 le care glk ak yg sebena...tutop mulot gn sebela tgn..huahua,,
pejumpaan co-q tu kat dk1,ak gy gn dak aza gn rumet dye..tibe2 rumet ak bg msg..
.gy tawu ley balek
unikl MICET nuc ditutop...aduish gawat..
mls nuc gnti kelas nnt..
tp ak x caye lg...coz x dpt kesahihannye lg...uhuhu
paz tu kitowg gy tnye kak ita(bhgn asrama)...dye kompemkn...br la caye...
5.8 t br nek balek..
ny sume sbb binatang ny le...

nye pasal..ayoyai...
7 org penghidap slseme babi ny kat u ak...alhamdullilah la wat mse ny ak x kene..amin..
bahaye saket ny...ley bwk maut tu....
ne dtg mende ny on ak x tawu le....
petikan kat bwh ny ak petik dr blog len...
Prof. Robin Weiss, pakar dalam kuman virus Institut Kajian Kanser, London menyatakan : Babi mempunyai banyak kuman virus. Babi mempunyai kuman RETTROVIRUS yang boleh menjangkiti manusia. Ia tidak boleh dibuang dari babi kerana ia dibawa oleh DNA babi itu sendiri. RETTROVIRUS adalah keluarga yang sama dengan HIV
Yang penting bagi aku, babi tak salah, yang salah adalah manusia kerana masih nak membuat untung daripada babi tanpa memikirkan nyawa orang yang tak makan babi
yang ni memang babi!
<===ak sokong keyataan tu..ehehe... so de moral of story=jgn sesekali dkat gn bende yg bekaitan gn 'BABI'... chil out....tenkz pade sape2 yg syudi bace k...